GreenLight 1:43 Fast & Furious Cars Available in Toys R Us/Hastings!
Indianapolis, IN (November 2013) – Looking to get the latest GreenLight 1:43 Fast & Furious cars? We are happy to announce the arrival of the 1:43 Fast & Furious at Toys "R" Us and Hastings! The 1:43 Fast & Furious Collection will feature waves of three cars arriving every quarter. Be sure to visit your local TRU or Hastings and check out the Fast & Furious cars available now for the Holiday Season!
CLICK HERE TO FIND A HASTINGS NEAR YOU
CLICK HERE TO FIND A TOYS 'R' US NEAR YOU
Available Now - Wave 1
1970 Dodge Charger (Dom's Charger)
Quite possibly the most recognizable car from the Fast & Furious series, the 1970 Dodge Charger with the blown engine was featured in the first movie. The Charger brings attitude and power to our re-tooled 1:43 line-up!
(click the image to make it bigger)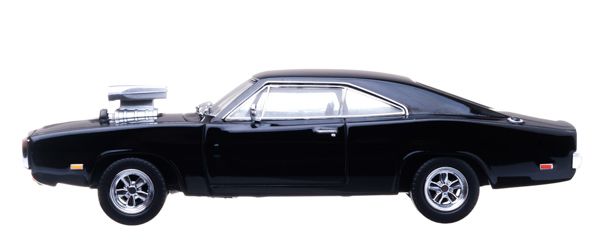 1972 Gran Torino
Driven by bad guy, Fenix Rise, this old school muscle car powered its way onto the big screen during the fourth installment of the Fast & Furious franchise. No collection is complete without the classic villain car!
(click the image to make it bigger)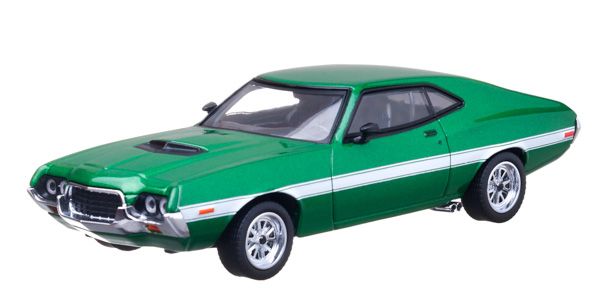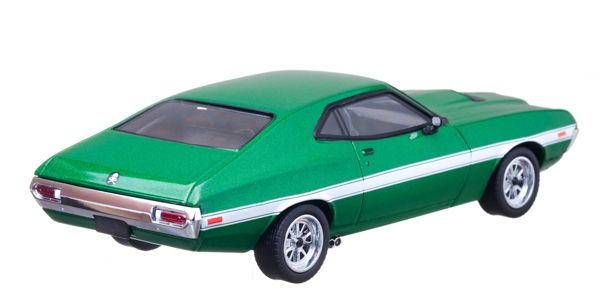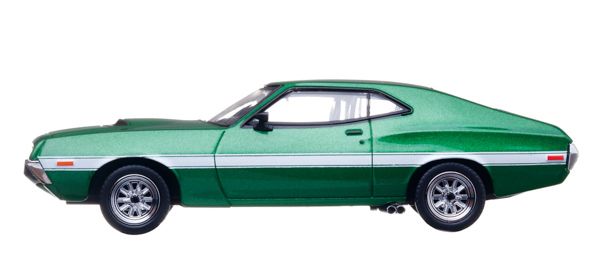 2009 Subaru Impreza WRX Sti
What's a Fast & Furious movie without a new, tricked out import? Driven by Paul Walker (FBI Agent Brian O'Connor), the 2009 Subaru Impreza showed its versatility during the climax of the fourth Fast & Furious movie!
(click the image to make it bigger)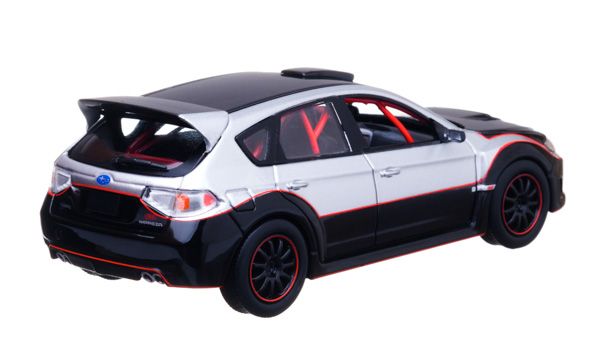 TO DOWNLOAD ALL HIGH-RESOLUTION IMAGES FOR THE FIRST WAVE OF 1:43 FAST & FURIOUS CARS - CLICK HERE (22mb)
GreenLight Collectibles "Driven By Innovation."
This release will be available through official GreenLight official hobby shops and wholesale dealers, as well as select mass retailers, including Amazon.com. For more information about GreenLight's up-coming releases or the other quality collectibles from GreenLight, visit www.greenlightcollectibles.com.
GreenLight Collectibles is a premier manufacturer and marketer of authentic die-cast vehicle replicas and other automotive-related products. GreenLight replicas are produced under various themes in 1:18, 1:24, 1:43 and 1:64 scales and are officially licensed by the world's premier automotive and entertainment companies, including General Motors, Ford Motor Company, Chrysler Group LLC, Warner Bros., Carroll Shelby Licensing, CBS, Universal Studios, Sony Pictures, MGM, IZOD IndyCar Series, NASCAR and many others.
Public Relations Contact: Josh Hollandsworth | GreenLight Collectibles | Media Design & Communications | 5855 W 74th St. | Indianapolis, IN 46278 USA | jsh@greenlighttoys.com