GreenLight Announces First Three Breaking Bad Replicas
Indianapolis, IN (August 26, 2014) - Following Breaking Bad's 5 Emmy Award wins last night, GreenLight is excited to announce our new licensing agreement with Sony Pictures. GreenLight will be creating a series of vehicle replicas from the cultural phenomenon television show.
The licensing agreement with Sony Pictures signifies just the beginning of Breaking Bad replicas. The first three Breaking Bad vehicles to be released are Walt and Jessie's RV "The Crystal Ship", a 2012 Chrysler 300 SRT-8 and a 2012 Dodge Challenger SRT-8. All die-cast replicas will be available in 1:64 scale size. The models will be found in our Hollywood series. Customers may find these items in specialty, novelty, and mass retail stores nationwide and around the world. More models will be announced in this series soon, check for updates here or the GreenLight Facebook and Twitter pages
About Breaking Bad
Breaking Bad won 5 Emmy Awards last night including Outstanding Drama Series, Outstanding Writing for a Drama Series, Outstanding Lead Actor in a Drama Series, Outstanding Supporting Actor in a Drama Series, and Outstanding Supporting Actress in a Drama Series for the final season of the show. Widely considered one of the greatest television shows of all time, Breaking Bad has won a total of 16 Emmy Awards, 8 Satellite Awards, 2 Golden Globes, and a People's Choice Award.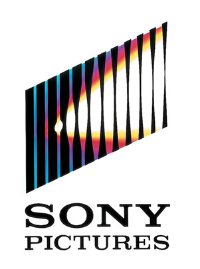 ---
Sony Pictures Television (www.sonypicturestelevision.com), a Sony Pictures Entertainment company, is one of the television industry's leading content providers. It produces and distributes programming in every genre, around the world and for a multitude of platforms. In addition to one of the industry's largest libraries of award-winning feature films, television shows and formats, Sony Pictures Television (SPT) boasts a current program slate that includes top-rated daytime dramas and game shows, landmark off-network series, original animated series and critically acclaimed primetime dramas, comedies and telefilms. In addition to its US production business, SPT has 18 wholly-owned or joint venture production companies in 14 countries and also maintains offices in 33 countries. SPT's worldwide television networks portfolio includes 124 channel feeds available in 159 countries, reaching more than 840 million households worldwide. SPT also creates original content for and manages SPE's premium video website, Crackle. Additionally, SPT owns US production company Embassy Row and is a part owner of cable channel Game Show Network (GSN), 3D channel 3net, premier horror/thriller website and VOD service FEARnet and national U.S media sales company ITN Networks, Inc. SPT advertiser sales is one of the premier national advertising sales companies and handles the commercial inventory in SPT's syndicated series as well as in U.S. digital businesses including FEARnet, DrOz.com and PlayStation.
GreenLight Collectibles
This release will be available through official GreenLight official hobby shops and wholesale dealers, as well as select mass retailers, including Amazon.com. For more information about GreenLight's up-coming releases or the other quality collectibles from GreenLight, visit www.greenlightcollectibles.com.
GreenLight Collectibles is a premier manufacturer and marketer of authentic die-cast vehicle replicas and other automotive-related products. GreenLight replicas are produced under various themes in 1:18, 1:24, 1:43 and 1:64 scales and are officially licensed by the world's premier automotive and entertainment companies, including General Motors, Ford Motor Company, Chrysler Group LLC, Volkswagon AG, Honda Motor Co., Nissan North America, Airstream, Fleetwood, NYC & Co., Warner Bros., Carroll Shelby Licensing, Paramount Studios, Universal Studios, Eleanor Licensing LLC, The US Army, The Steve McQueen Foundation, Sony Pictures, and the Verizon IndyCar Series.
Public Relations Contact: Josh Hollandsworth | GreenLight Collectibles | Media Design & Communications | 5855 W 74th St. | Indianapolis, IN 46278 USA | jsh@greenlighttoys.com