GreenLight Launches Elvis Presley™ Collectible Vehicle Replicas
INDIANAPOLIS, IN - (January 2016) - GreenLight Collectibles is honored to announce the launch of their Elvis Presley™ collection of authentic die-cast vehicle replicas. Elvis' famous car collection is brought to life with replicas of his most iconic vehicles including his 1955 Fleetwood Series 60, pink Cadillac. The first collection will be available on April 2016.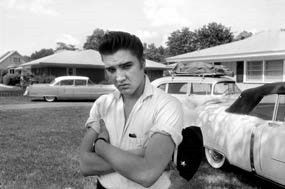 Josh Hollandsworth, Media Designer stated, "We can't wait for collectors and fans to see what we have in store for them. Elvis was a phenomenon who continues to inspire today's musicians, artists, and influencers."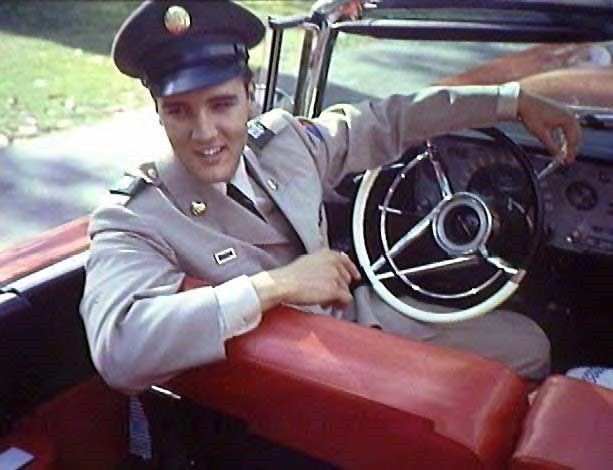 Elvis Presley was an avid automobile collector with a collection of nearly 100 cars ranging from Cadillacs to Lincolns to limousines. GreenLight will commemorate Elvis Presley's life-long love affair with cars, as well as his time served in the United States Army, as he drove and serviced military vehicles from 1958-1960 during his musical career. Collectors and fans will be "All Shook Up" over the upcoming models which will be released in various scales include 1:18, 1:24, 1:43 and 1:64.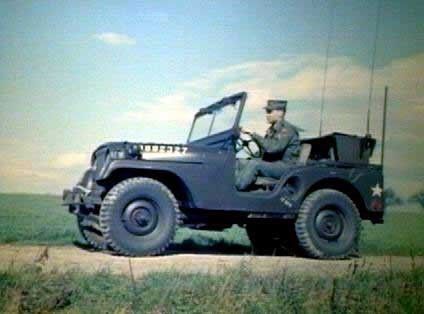 Elvis Presley vehicle replicas will be available through official GreenLight hobby shops, wholesale dealers, and select mass retailers including Amazon.com, Toys R Us, Hobby Lobby, Wal-Mart Mexico, Hastings and many more. For more information about GreenLight's up-coming releases or the other quality collectibles from GreenLight, visit www.greenlightcollectibles.com

Follow GreenLight at http://greenlighttoys.com/ or find us on Facebook and Twitter.


About Greenlight Collectibles
GreenLight Collectibles is a premier manufacturer and marketer of authentic die-cast vehicle replicas, scale figures and other automotive-related products. GreenLight replicas are produced under various themes in 1:18, 1:24, 1:43 and 1:64 scales and are officially licensed by the world's premier automotive and entertainment companies, including General Motors, Ford Motor Company, Chrysler Group LLC, Volkswagen AG, Honda Motor Co., Nissan North America, Airstream, Fleetwood, Winnebago Industries, NYC & Co., Warner Bros., Carroll Shelby Licensing, Paramount Studios, AMC, Universal Studios, Eleanor Licensing LLC, The US Army, Elvis Presley Enterprises, The Steve McQueen Foundation, Sony Pictures, and the Verizon IndyCar Series
Public Relations Contact: Jennifer Prince | GreenLight Collectibles | 5855 W 74th St. | Indianapolis, IN 46278 USA | jcp@greenlighttoys.com
About Authentic Brands Group
Authentic Brands Group is a brand development company which seeks to build long-term value through the ownership of intellectual property associated with prominent entertainment, fashion, and sports brands. Headquartered in New York City, ABG enhances brand equity through partnering with best-in-class licensees and retailers. ABG's global portfolio of world-renowned brands includes Marilyn Monroe®, Mini Marilyn®, Elvis Presley®, Muhammad Ali®, Shaquille O'Neal®, Michael Jackson® *managed brand*, Juicy Couture®, Jones New York®, Judith Leiber®, Frederick's of Hollywood®, Adrienne Vittadini®, Taryn Rose®, Misook®, Hickey Freeman®, Hart Schaffner Marx®, Bobby Jones®, Spyder®, Tretorn®, Tapout®, Prince®, Airwalk®, Vision Street Wear®, and Hind®. www.abg-nyc.com.
PRESS CONTACTS:
Haley Steinberg
Authentic Brands Group
646.612.7439
hsteinberg@abg-nyc.com