Retail In Focus: Hobby Lobby

Indianapolis, IN (February 2016) Hobby Lobby has been a fixture in the world of arts and crafts since the early 1970s as it was first developed from a small family business. With more people creating "do it yourself" or DIY projects, Hobby Lobby has been able to accelerate its growth to 600 stores nationwide. GreenLight has been selling directly to Hobby Lobby since 2011.
GreenLight is Hobby Lobby's predominate die-cast car vendor selling 1:64 scale models of GreenLight Exclusives which include Black Bandit and Anniversary die casts. In the same scale, GreenLight has shipped out Hot Pursuit, Hollywood, Hitch & Tow and Country Roads collections. Need to buy an acrylic case? Hobby Lobby is also the place to look as the chain carries some in stock.
Want to know more about GreenLight's partnerships with national retailers? Make sure to stay tuned via social media or the website to learn more about special announcements regarding new accounts or promotions!
1:64 Black Bandit

1:64 Hitch & Tow

1:64 Hollywood

1:64 Acrylic Display Cases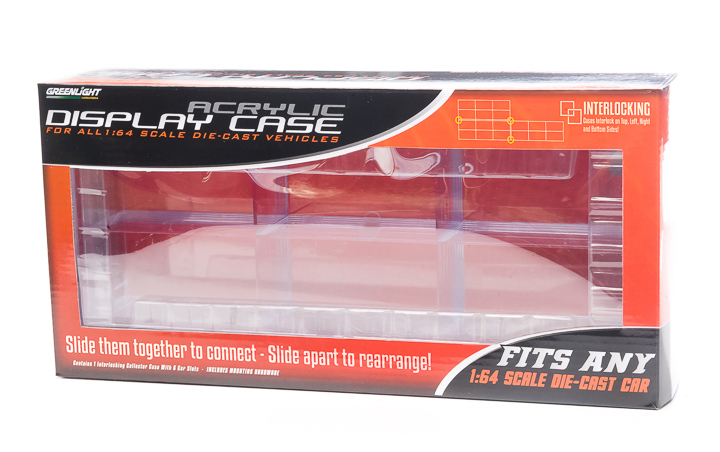 1:64 Country Roads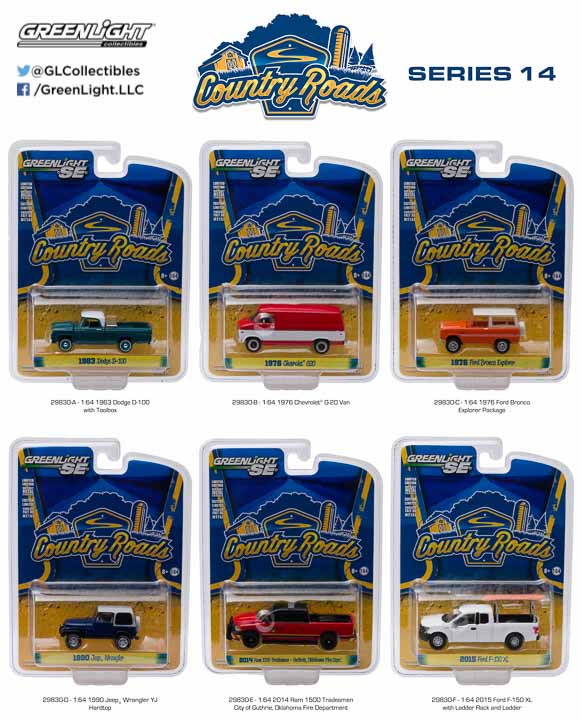 1:64 Anniversary Collection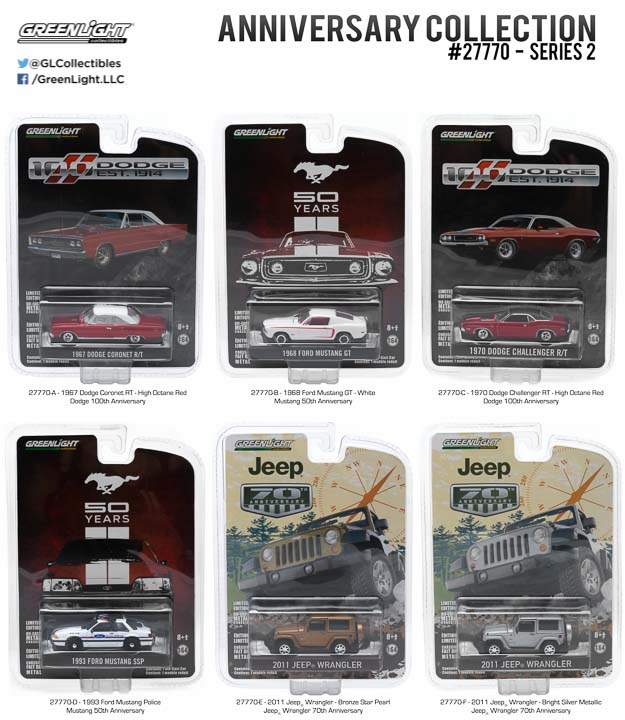 1:64 Hot Pursuit

About Hobby Lobby
Founded in 1972, Hobby Lobby started as a family creating picture frames in a garage. With its humble beginnings and strong sense of values, Hobby Lobby has grown into a widely popular privately held franchise. David and Barbara Green built the company from the ground up and have prioritized customer service and top notch quality for their customers ever since. Now headquartered in Oklahoma City, Hobby Lobby is considered a premiere retailer for all arts and craft needs. Hobby Lobby chooses to donate to a group of charities based on the founding family's preferences and past associations, but beyond that, the stores further show their philanthropic duties by giving a ten percent discount for all schools, churches or charities that shop at the craft stores.
On the web: www.hobbylobby.com
Find a store near you: Click Here
GreenLight Collectibles is a premier manufacturer and marketer of authentic die-cast vehicle replicas, scale figures and other automotive-related products. GreenLight replicas are produced under various themes in 1:18, 1:24, 1:43 and 1:64 scales and are officially licensed by the world's premier automotive and entertainment companies, including General Motors, Ford Motor Company, Chrysler Group LLC, Volkswagen AG, Honda Motor Co., Nissan North America, Airstream, Fleetwood, Winnebago Industries, NYC & Co., Warner Bros., Carroll Shelby Licensing, Paramount Studios, AMC, Universal Studios, Eleanor Licensing LLC, The US Army, Elvis Presley Enterprises, The Steve McQueen Foundation, Sony Pictures, and the Verizon IndyCar Series.