Retail in Focus: Meijer
Indianapolis, IN (June 2016) – It was 1934- amidst the Great Depression when the first Meijer grocery store opened its doors in Greenville, Michigan. Over time, the business continued to grow including opening the first "Thrifty Acres" general merchandise and food store format in 1962. Locations were added throughout the decades and the company now has locations in six states and over 200 stores. Fast-forward to 2016- Meijer is now one of the largest retailers found in the Midwest and is constantly striving to live by its values which include exceptional customer appreciation.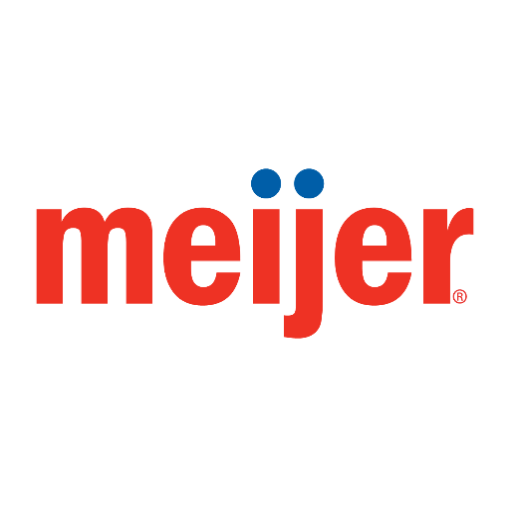 GreenLight Collectibles began its relationship with Meijer in November of 2006 where at the time, only one product line was offered- The 1:64 Muscle Car Garage series. Today, GreenLight celebrates the fact that there are now thirteen different product lines being offered at Meijer locations- soon to be 15.
Because of this continuing relationship, GreenLight is pleased to announce that there will be a promotion running from 6/14/16 to 7/24/16 where customers can find 1:64 Black Bandits and 1:64 Anniversary Collections for just $3.99 at your closest Meijer location.
Collectors everywhere can stock up a few extra die-casts at that price!
Ever wonder what 13 product lines you're going to find when you walk into a Meijer? You're in luck! Currently, Meijer stores carry the following product lines:
1:64 Hollywood
1:64 GreenLight Muscle
1:64 GreenLight Country Roads/ Club Vee-Dub
1:64 Hitch & Tow
1:64 Hot Pursuit
1:64 GreenLight Exclusives
1:64 Film Reels
1:64 H-D Trucks
1:64 All-Terrain
1:43 Hollywood
1:43 Jeep Wrangler
1:18 Fast & Furious Assortment
And most recently:
And as stated, there will soon be an additional 2 product lines available at your nearest Meijer locations including 1:24 Hollywood and 1:64 Hitch & Tow coming to your closest Meijer this fall 2016.
"We look forward to continuing the relationship we've built with Meijer over the years and hope they are just as excited about our new products as we are," said Jeff Nelson, National Sales Manager of GreenLight. Great things are coming your way, collectors. Keep up on new products and updates on GreenLight's social media pages including Facebook, Twitter (@GLCollectibles), and Instagram (glcollectibles).
About Meijer
Meijer is a family-owned retailer based in Grand Rapids, Mich. with a fundamental philosophy aimed at strengthening the communities it serves. Meijer operates 213 supercenters and grocery stores throughout Michigan, Ohio, Indiana, Illinois and Kentucky, and proudly donates more than 6 percent of its net profit each year to charities throughout the Midwest. With hunger as a corporate philanthropic focus, Meijer partners with hundreds of food banks and pantries through its Simply Give and food rescue programs. Meijer also supports education, disaster relief, and health and wellness initiatives. For additional information on Meijer philanthropy, please visit www.meijercommunity.com. Follow Meijer on Twitter @Meijer and @MeijerPR or become a fan at www.facebook.com/meijer.
GreenLight Collectibles is a premier manufacturer and marketer of authentic die-cast vehicle replicas, scale figures and other automotive-related products. GreenLight replicas are produced under various themes in 1:18, 1:24, 1:43 and 1:64 scales and are officially licensed by the world's premier automotive and entertainment companies, including General Motors, Ford Motor Company, Fiat-Chrysler LLC, Volkswagen AG, Honda Motor Co., Nissan North America, Airstream, Fleetwood, Goodyear, Firestone, Winnebago Industries, NYC & Co., Disney, Warner Bros., Carroll Shelby, Paramount Studios, AMC, NBC/Universal, Miramax, Eleanor Licensing LLC, The US Army, Elvis Presley Enterprises, The Steve McQueen Foundation, Shell Oil, Gulf Oil, Sony Pictures, Barrett-Jackson and the Verizon IndyCar Series.