Retail in Focus: Troy's Toys
INDIANAPOLIS, IN (August 2016) Nowadays, online shopping is at an all-time high, and when it comes to die-cast, Troy's Toys is a great source for collectors to get their fix of GreenLight products. In 2004, after a career in the fire service, long time die-cast collector Troy Shannon decided to open Troy's Toys for business. The company offers not only die-cast products, but there you can find a wide variety of cars, trucks, construction equipment, airplanes, farm toys, military models, emergency vehicles and much more.
Troy's Toys carries a large selection of GreenLight Collectibles in all scales – but especially in 1:64 scale. Collectors can find more information at their website by clicking HERE.
Not only do they offer product lines that can be found at larger retailers, they also offer special edition models exclusively sold at Troy's Toys. This includes, but is not limited to: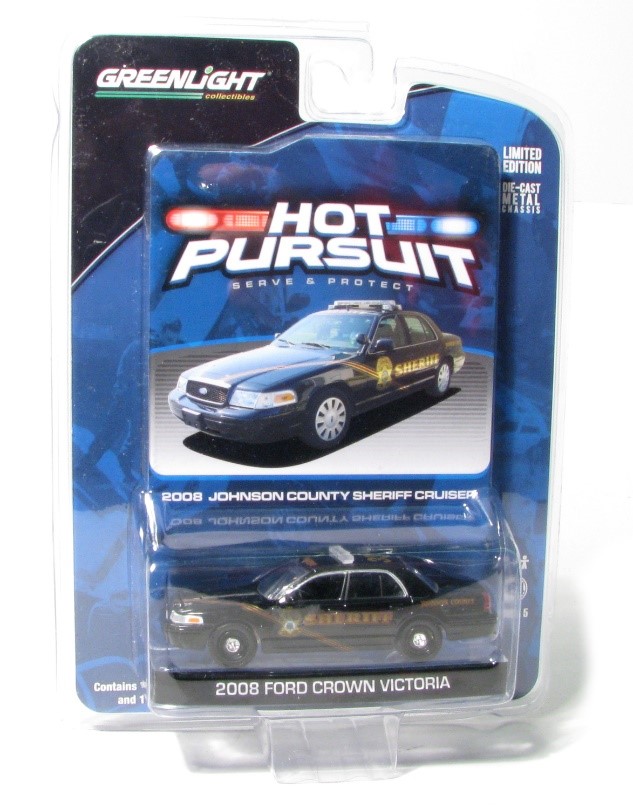 Item #50773 – 1:64 Ford Crown Victoria – #331 for Johnson County, Kansas Sheriff
---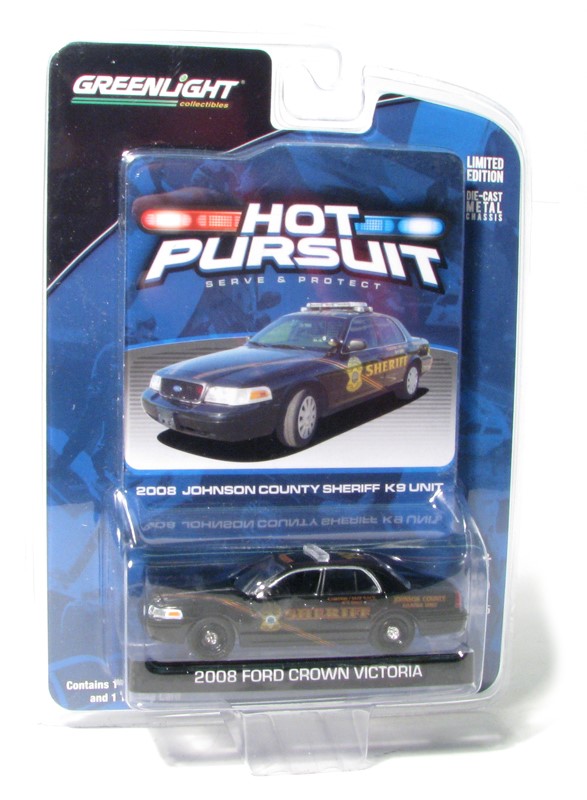 Item #50773 – 1:64 Ford Crown Victoria – # 198 for Johnson County, K-9 Unit
---
Item #13064-1:64 Shop Tools Troy's Toys Exclusive Series 5 & 6 new tool combo with sticker
---
GreenLight has been fortunate to carry on its relationship with Troy's Toys since 2004 – 12 years and counting! Not only is this store found online, but collectors can also take a trip to a brick and mortar location at 111916 W 119th Street, Overland Park, Kansas 66213.
For further inquiries about Troy's Toys, please do not hesitate to contact them at:
Troy's Toys and Collectibles
11916 W. 119th Street
Overland Park, KS 66213
(913)327-5530
www.troystoysinc.com
GreenLight Collectibles is a premier manufacturer and marketer of authentic die-cast vehicle replicas, scale figures and other automotive-related products. GreenLight replicas are produced under various themes in 1:18, 1:24, 1:43 and 1:64 scales and are officially licensed by the world's premier automotive and entertainment companies, including General Motors, Ford Motor Company, Chrysler Group LLC, Volkswagen AG, Honda Motor Co., Nissan North America, Airstream, Fleetwood, Winnebago Industries, NYC & Co., Warner Bros., Carroll Shelby Licensing, Paramount Studios, AMC, Universal Studios, Eleanor Licensing LLC, The US Army, Elvis Presley Enterprises, The Steve McQueen Foundation, Sony Pictures, and the Verizon IndyCar Series.