GreenLight Renews Sony Agreement - Adds Two New Properties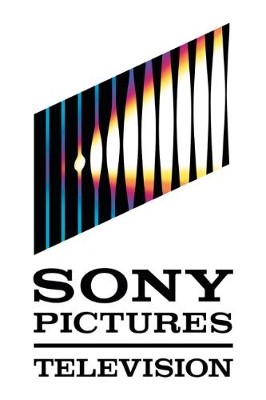 Indianapolis, IN (April 2017) GreenLight Collectibles is no big dummy when it comes to its licensing partners. That's why they are pleased to announce a new agreement with Sony Pictures Television. This collaboration not only includes an extension of the current properties Breaking Bad, Charlie's Angels and Starsky & Hutch, but two new hit shows have also been added to the mix including Married with Children and Sanford and Son.
The iconic Ford truck featured in the show Sanford and Son is a staple to the series and will be the first to appear of the new properties while vehicles from Married with Children will then follow suit.

Item #12997 – 1:18 Hollywood – 1952 Ford F-1 Truck
Fans of the popular television show Breaking Bad have a lot to look forward to in 2017 as GreenLight plans on releasing two new die-cast models including:

Item #86501 - 1:43 Hollywood - Jesse Pinkman's 1982 Chevy Monte Carlo

Item #86500 - 1:43 Hollywood - 1986 Fleetwood Bounder RV
These have just hit shelves and will be a hot item for collectors everywhere. The 1976 Ford Gran Torino from Starsky and Hutch is also in the works for this year in both 1:64 scale as part of Hollywood Series 18 and 1:24 scale as part of the second 1:24 scale Hollywood line-up.
Item #84042 - 1:24 Hollywood - 1976 Ford Gran Torino
GreenLight will also be adding the 1976 Ford Mustang Cobra II from Charlie's Angels in 1:43 scale rolling out in December of 2017. "We're going to be releasing a lot of great items with this renewal and we can't wait to see how collectors respond to them all once they're in stores," said Director of Licensing and Product Development Nick Radivan.
To learn more about GreenLight Collectibles, visit their website and social media pages: Facebook, Twitter, and Instagram
About Sony Pictures Television
Sony Pictures Television (SPT) is one of the industry's leading content providers, producing, distributing and delivering programming in every genre around the world and for a multitude of platforms.
About GreenLight Collectibles
GreenLight Collectibles is a premier manufacturer and marketer of authentic die-cast vehicle replicas, scale figures and other automotive-related products. GreenLight replicas are produced under various themes in 1:18, 1:24, 1:43 and 1:64 scales and are officially licensed by the world's premier automotive and entertainment companies, including: General Motors, Ford Motor Company, Honda, Fiat-Chrysler LLC, Volkswagen AG, Nissan North America, Airstream, Fleetwood, Goodyear, Firestone, Winnebago Industries, NYC & Co., California Highway Patrol, Disney, Warner Bros., Carroll Shelby, Paramount Studios, Sony Pictures, AMC, NBC/Universal, CBS, Miramax, Eleanor Licensing LLC, The US Army, The US Forest Service, USPS, Elvis Presley Enterprises, The Steve McQueen Foundation, Shell Oil, Gulf Oil, Chevron/Texaco. STP Oil, Krispy Kreme, Gas Monkey Garage, Sony Pictures, Barrett-Jackson, Brock Racing Enterprises, Formula E and the Verizon IndyCar Series.
Public Relations Contact:
Alina Cappadora | GreenLight Collectibles | Marketing and Licensing