GreenLight Signs New Licensing Agreement with PURE Oil Jobbers Cooperative, Inc.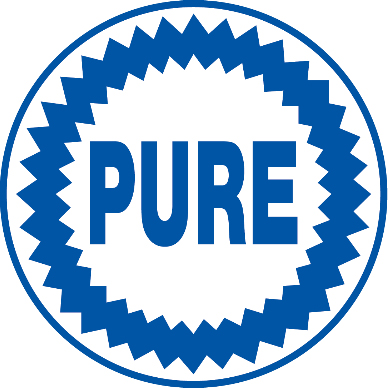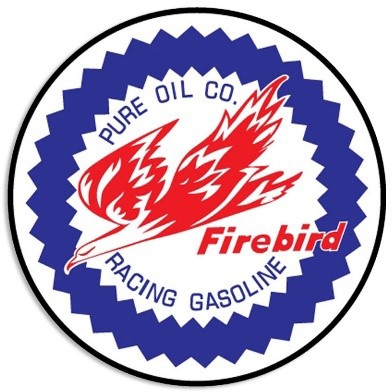 Indianapolis (August 2017) GreenLight Collectibles has continued to see success with its vintage gas and oil branded products. Adding these brands to series such as Running on Empty, Vintage Gas and Oil, the new Mechanic's Corner and more has helped expand a range of products that collectors are excited to find in stores. GreenLight is also thrilled to announce yet another new licensing agreement with PURE Oil Jobbers Cooperative, Inc. adding the PURE Oil and Firebird Racing Gasoline brands. With such a wide range of product offerings, GreenLight will be able to utilize this license and bring even more vintage Americana gas and oil products to the market. "From Dixie to Daytona, nothing says classic America racing better than the Firebird Racing Gasoline brand. We are excited to bring this iconic brand back to life through GreenLight products," said Director of Licensing and Product Development Nick Radivan.
PURE Oil and Firebird Racing Gasoline will be making its debut with GreenLight in Item No. 33110-C 1:64 H.D. Trucks Series 11 ft. 2013 International Durastar - PURE Oil / Firebird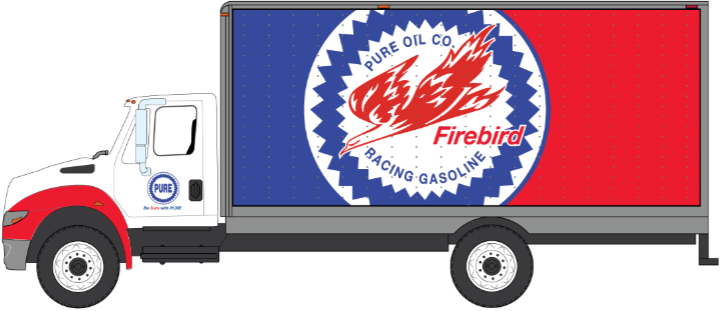 Other items in the works for PURE Oil and Firebird Racing Gasoline includes:
Item No. 41050-A 1:64 Running on Empty Series 5 – 1956 Ford F-100 w/ Drop-in Tow Hook PURE Oil "Be Sure With PURE"
Item No. 57031 1:64 Mechanic's Corner Series 3 – Vintage Gas Station PURE Oil
Collectors can find all of these items out in stores in early 2018. To learn more about GreenLight Collectibles, visit their website and social media pages: Facebook, Twitter, and Instagram.
About PURE Oil and Firebird Racing Gasoline
The "PURE" petroleum brand name has been on the American landscape since 1920, when the Ohio Cities Gas Company changed its name to PURE Oil. Today, the PURE Oil Jobbers Cooperative, Inc. has the exclusive right to use the "PURE" brand name and "Firebird" trademark among its membership in connection with the marketing of (PURE and SOJO) petroleum products at retail sites within the original Co-op territory that includes: Florida, Georgia, Alabama, Mississippi, Louisiana, Arkansas, Tennessee, North Carolina, South Carolina, and Virginia. In addition, the PURE Co-op also has obtained the right to expand the PURE brand and Firebird trademark into all 50 states, with such expansion included in the long-term master plan of the organization.
About GreenLight Collectibles
GreenLight Collectibles is a premier manufacturer and marketer of authentic die-cast vehicle replicas, scale figures and other automotive-related products. GreenLight replicas are produced under various themes in 1:18, 1:24, 1:43 and 1:64 scales and are officially licensed by the world's premier automotive and entertainment companies, including: General Motors, Ford Motor Company, Honda, Fiat-Chrysler LLC, Volkswagen AG, Nissan North America, Airstream, Fleetwood, Goodyear, Firestone, Sumitomo Rubber Industries, Ltd., Winnebago Industries, NYC & Co., California Highway Patrol, Disney, Warner Bros., Carroll Shelby, Paramount Studios, Sony Pictures, Lionsgate, AMC, NBC/Universal, CBS, Stephen J. Cannell Productions, Terminator, Miramax, Eleanor Licensing LLC, The US Army, The US Forest Service, United States Postal Service, Elvis Presley Enterprises, The Steve McQueen Foundation, Shell Oil, Gulf Oil, Gulf Oil International, Ltd., Chevron/Texaco. STP Oil, PURE Oil & Firebird Racing Gasoline, Krispy Kreme, Gas Monkey Garage, Graveyard Carz, Bigfoot, Mecum Auctions, Sony Pictures, Barrett-Jackson, Brock Racing Enterprises, Formula E and the Verizon IndyCar Series.
Public Relations Contact: Alina Cappadora | GreenLight Collectibles | Marketing and Licensing