GreenLight Adds Influential Horror Flick to Licensing Portfolio
Indianapolis (June 2018) In 1974 a horror film was released that would change the "face" of horror, The Texas Chainsaw Massacre. The film follows a group of friends who fall victim to a family of cannibals while on their way to visit an old homestead. GreenLight is excited to share the news that they have acquired the rights to produce die-cast models based on vehicles from the classic film.
GreenLight already has a few items lined up for pre-order including:
HWY-18014: 1:18 Highway 61 - 1:18 The Texas Chain Saw Massacre (1974) - 1971 Chevrolet C-10
44820-A: 1:64 Hollywood Series 22 - The Texas Chain Saw Massacre (1974) - 1971 Chevrolet C-10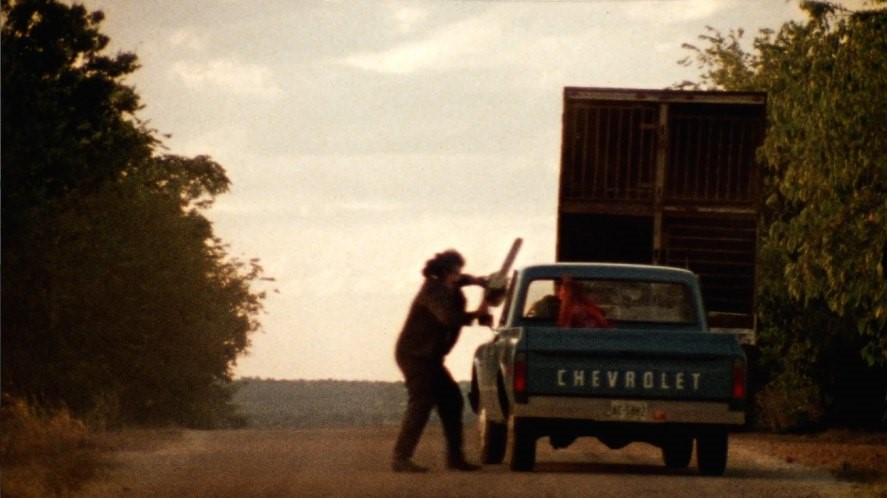 GreenLight Director of Licensing and Product Development Nick Radivan stated, "We've been dying to add more horror films to our list of Hollywood properties and we really think The Texas Chainsaw Massacre is a great addition."
To learn more about GreenLight Collectibles, visit their website and social media pages: Facebook, Twitter, and Instagram
About GreenLight Collectibles
GreenLight Collectibles is a premier manufacturer and marketer of authentic die-cast vehicle replicas, scale figures and other automotive-related products. GreenLight replicas are produced under various themes in 1:18, 1:24, 1:43 and 1:64 scales and are officially licensed by the world's premier automotive and entertainment companies, including: General Motors, Ford Motor Company, Fiat-Chrysler LLC, Volkswagen AG, Nissan North America, Airstream, Fleetwood, Goodyear, Firestone, Michelin Tires, BF Goodrich Tires, Sumitomo Rubber Industries, Ltd., Winnebago Industries, NYC & Co., California Highway Patrol, Disney, Warner Bros., Carroll Shelby, Paramount Studios, Sony Pictures, Sony Television, Lionsgate, AMC, NBC/Universal, CBS, Stephen J. Cannell Productions, Terminator, Miramax, Eleanor Licensing LLC, United States Postal Service, Elvis Presley Enterprises, The Steve McQueen Foundation, Gone in 60 Seconds, Eleanor Licensing LLC, Gulf Oil, Gulf Oil International, Ltd., Pennzoil, Chevron/Texaco. STP Oil, PURE Oil & Firebird Racing Gasoline, Graveyard Carz, BIGFOOT 4x4, Inc., Mecum Auctions, Barrett-Jackson, Brock Racing Enterprises, Formula E and the Verizon IndyCar Series.
Public Relations Contact: Taylor Zima | GreenLight Collectibles | Marketing and Licensing