GreenLight Collectibles Inks Licensing Agreement with Turtle Wax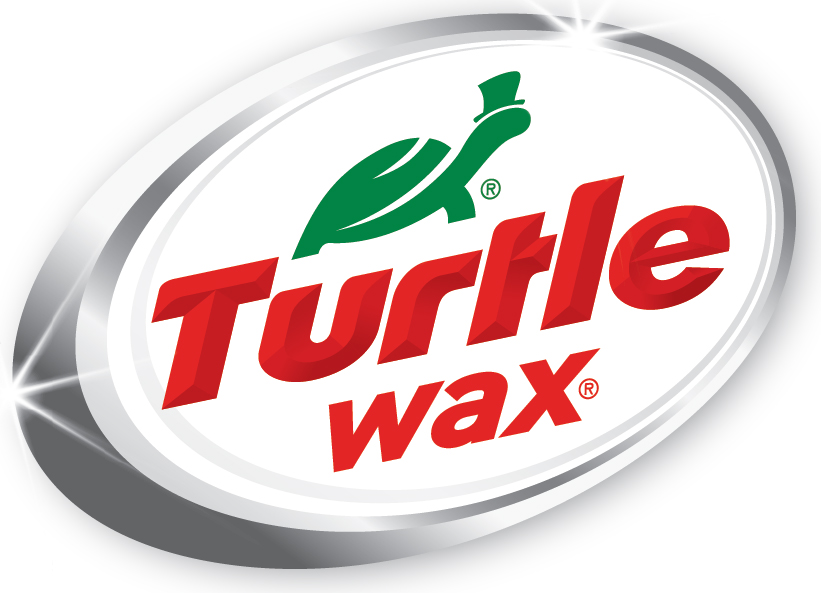 FOR IMMEDIATE RELEASE
GreenLight Collectibles Inks Licensing Agreement with Turtle Wax
Turtle Wax continues to expand reach with licensed merchandise
that complements its best-in-class car care product lines
INDIANAPOLIS (November 21, 2018) – Premier manufacturer and marketer of authentic die-cast vehicle replicas, GreenLight, is pleased to announce it has partnered with Turtle Wax, the automotive industry's Most Innovative Brand in Car Care™, to develop a line of collectibles ahead of the brand's 75th anniversary celebration.
"Turtle Wax is part of the fabric of the automotive industry," said Cale Hotton, Director of Licensing and Product Development. "GreenLight is proud to honor this iconic brand by capturing their history in this new line of authentic die-cast vehicle replicas."
GreenLight will debut the Turtle Wax products in its seventh series of the well-known "Running on Empty" product line with item no. 41070-B 1:64 Running on Empty Series 7 - 1962 Dodge D-100 - Turtle Wax.
Other items in the works for Turtle Wax include:
30017 1:64 2000 Nissan Skyline GT-R (BNR34) - Two-Tone Green - Turtle Wax (Hobby Exclusive)
30018 1:64 Turtle Wax Ad Cars - 1968 Chevrolet Camaro SS - Turtle Wax Ice "Lasting Diamond Brilliance" (Hobby Exclusive)
30019 1:64 Turtle Wax Ad Cars - 2012 Chevrolet Camaro SS - Turtle Wax Ice "Smart Shield Technology" (Hobby Exclusive)
35120-E 1:64 Blue Collar Collection Series 5 - 1983 GMC Vandura - Turtle Wax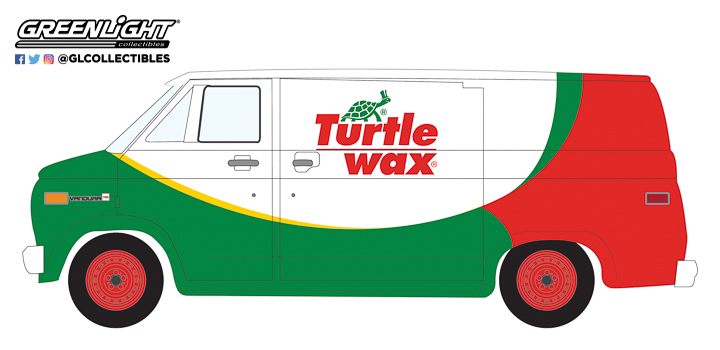 The partnership with GreenLight expands an already robust portfolio of licensees that leverage the Turtle Wax brand, with all products delivering the same trust, heritage, quality, and performance that consumers expect from Turtle Wax.
"Innovation is part of Turtle Wax's DNA – our focus is on the research and development of products that meet the ever-changing needs of consumers. This approach has made us a leader in the car care category for nearly 75 years, and we're excited to celebrate that history via our partnership with GreenLight," said Daren Herbert, chief marketing officer, Turtle Wax.
To learn more about GreenLight Collectibles, visit their website and social media pages: Facebook, Twitter, and Instagram
About Turtle Wax
The Turtle Wax story started with the launch of the first-ever liquid auto polish in 1944. Nearly 75 years later, the Most Innovative Brand in Car Care™ is still capturing the attention of the auto appearance category as the No. 1 selling brand in spray wax, car wash, carpet & fabric care, and more. With product distribution in more than 90 countries, the Turtle Wax brand resonates around the globe, but the brand's heart remains in its hometown of Chicago, where award-winning innovation is developed to this day. For an inside look at the brand's breakthrough product development process or how Turtle Wax supports car culture worldwide, visit YouTube.com/TurtleWax.
About GreenLight Collectibles
GreenLight Collectibles is a premier manufacturer and marketer of authentic die-cast vehicle replicas, scale figures and other automotive-related products. GreenLight replicas are produced under various themes in 1:18, 1:24, 1:43 and 1:64 scales and are officially licensed by the world's premier automotive and entertainment companies, including: General Motors, Ford Motor Company, Fiat-Chrysler LLC, Volkswagen AG, Nissan North America, Airstream, Fleetwood, Goodyear, Firestone, Michelin Tires, BF Goodrich Tires, Sumitomo Rubber Industries, Ltd., Winnebago Industries, NYC & Co., California Highway Patrol, Disney, Warner Bros., Carroll Shelby, Paramount Studios, Sony Pictures, Sony Television, Lionsgate, AMC, NBC/Universal, CBS, Fox, Stephen J. Cannell Productions, Terminator, Miramax, Eleanor Licensing LLC, United States Postal Service, UPS, Elvis Presley Enterprises, The Steve McQueen Foundation, Gone in 60 Seconds, Eleanor Licensing LLC, Gulf Oil, Gulf Oil International, Ltd., Pennzoil, Bardahl, Chevron/Texaco, STP Oil, PURE Oil & Firebird Racing Gasoline, Gold Eagle Co., Graveyard Carz, BIGFOOT 4x4, Inc., Mecum Auctions, Barrett-Jackson, Brock Racing Enterprises, Formula E and the Verizon IndyCar Series.