GreenLight Expands ABC License with Two New Properties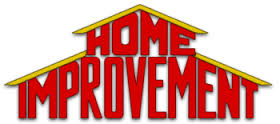 Indianapolis (November 30, 2018) – GreenLight Collectibles is thrilled to continue their licensing arrangement with ABC Television Network with the addition of Home Improvement and Quantico as well as the renewal of Lost and Once Upon a Time. This new agreement gives GreenLight the opportunity to expand and diversify their well-known Hollywood line.
Airing for almost a decade, Home Improvement proved to be a TV staple of the 90s. Between his home improvement show Tool Time and his family, life for Tim "The Tool Man" Taylor was never boring. The various vehicles that appeared in this iconic show makes this property the perfect addition to GreenLight's licensing portfolio. The first planned product releases for this property includes:
GMP-18920 1:18 GMP - 1:18 Home Improvement (1991-99 TV Series) - 1991 Ford Mustang GT - Deep Emerald Green
44830-E 1:64 Hollywood Series 23 - Home Improvement (1991-99 TV Series) - 1955 Chevrolet Bel Air Nomad
The thriller drama series Quantico followed the life of FBI agent Alex Parrish who became a main suspect of the Grand Central bombing case. The excitement that this series brought to our television screens makes this property a steal for GreenLight. The first planned product releases for this property includes:
86157 1:43 Quantico (2015-18 TV Series) - 2015 Ford Transit "FBI Academy Quantico"
44830-F 1:64 Hollywood Series 23 - Quantico (2015-18 TV Series) - 2003 Ford Crown Victoria Police Interceptor New York City Police Dept (NYPD)
To learn more about GreenLight Collectibles, visit their website and social media pages: Facebook, Twitter, and Instagram.
About GreenLight Collectibles

GreenLight Collectibles is a premier manufacturer and marketer of authentic die-cast vehicle replicas, scale figures and other automotive-related products. GreenLight replicas are produced under various themes in 1:18, 1:24, 1:43 and 1:64 scales and are officially licensed by the world's premier automotive and entertainment companies, including: General Motors, Ford Motor Company, Fiat-Chrysler LLC, Volkswagen AG, Nissan North America, Airstream, Fleetwood, Goodyear, Firestone, Michelin Tires, BF Goodrich Tires, Sumitomo Rubber Industries, Ltd., Winnebago Industries, NYC & Co., California Highway Patrol, Disney, Warner Bros., Carroll Shelby, Paramount Studios, Sony Pictures, Sony Television, Lionsgate, AMC, NBC/Universal, CBS, Stephen J. Cannell Productions, Terminator, Miramax, Eleanor Licensing LLC, United States Postal Service, United Parcel Service, Elvis Presley Enterprises, The Steve McQueen Foundation, Gone in 60 Seconds, Eleanor Licensing LLC, Gulf Oil, Gulf Oil International, Ltd., Pennzoil, Bardahl, Turtle Wax, Chevron/Texaco, STP Oil, PURE Oil & Firebird Racing Gasoline, Gold Eagle Co., Graveyard Carz, BIGFOOT 4x4, Inc., Mecum Auctions, Barrett-Jackson, Brock Racing Enterprises, Formula E and the Verizon IndyCar Series.