GreenLight Collectibles Set to Release New Bully Dog Items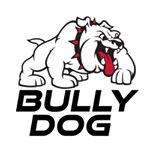 INDIANAPOLIS (March 11, 2019) – GreenLight Collectibles has entered into a licensing agreememt with Bully Dog to release a new wave of die-cast vehicles into the collector market. Owned by Derive Systems of Sanford Florida, Bully Dog is at the forefront of performance ECU calibration technology for gas and diesel vehicles looking to add performance, tackle tough terrain, haul heavy payloads or tow trailers over long distances. This exciting collaboration will debut with hobby exclusives and in GreenLight's brand-new line, Dually Drivers.
Fans can find these upcoming releases in summer 2019:
30084: 1:64 2018 Chevrolet Silverado - Bully Dog "Make Your Ride a Bully Dog" (Hobby Exclusive)
30086 1:64 2012 Jeep Wrangler - Bully Dog (Hobby Exclusive)
46010-E 1:64 Dually Drivers Series 1 - 2018 Ram 3500 Dually - Bully Dog
To learn more about Bully Dog, visit their website, Facebook, Instagram, and Twitter.
To learn more about GreenLight Collectibles, visit their website, Facebook, Instagram, and Twitter.
About Bully Dog
Bully Dog began in American Falls, Idaho in 1998 as an enthusiast business focused on improving diesel engine performance. Since then, the brand has come to stand for leading-edge engine ECU calibration, high-quality aftermarket parts, and precision data-logging & monitoring technology. With a talented and well-rounded team of designers, engineers, quality control professionals, salespeople, and customer support staff, Bully Dog continues to produce innovative technologies that make use of advances in mobile computing, Wi-Fi & Bluetooth communication, cloud computing, and performance monitoring to deliver unparalleled performance. As a result of its recent merger under Derive Systems, Bully Dog, Bully Dog Big Rig, SCT, and Derive Efficiency brands have integrated into a world-class operation and a dominant force in the automotive technology space.
About GreenLight Collectibles
GreenLight Collectibles is a premier manufacturer and marketer of authentic die-cast vehicle replicas, scale figures and other automotive-related products. GreenLight replicas are produced under various themes in 1:18, 1:24, 1:43 and 1:64 scales and are officially licensed by the world's premier automotive and entertainment companies, including: General Motors, Ford Motor Company, Fiat-Chrysler LLC, Volkswagen AG, Nissan North America, Airstream, Fleetwood, Goodyear, Bridgestone Brands LLC, Michelin Tires, BF Goodrich Tires, Sumitomo Rubber Industries, Ltd., Winnebago Industries, NYC & Co., California Highway Patrol, ABC Television Network, Warner Brothers, Carroll Shelby, Paramount Studios, Sony Pictures, Sony Television, Lionsgate, AMC, NBC/Universal, CBS, Stephen J. Cannell Productions, Twentieth Century Fox, Terminator, Miramax, Eleanor Licensing LLC, United States Postal Service, United Parcel Service, Elvis Presley Enterprises, The Steve McQueen Foundation, Gone in 60 Seconds, Eleanor Licensing LLC, Gulf Oil, Gulf Oil International, Ltd., Pennzoil, Bardahl, Turtle Wax, Marvel Mystery Oil, Chevron/Texaco, STP Oil, PURE Oil & Firebird Racing Gasoline, Gold Eagle Co., Graveyard Carz, BIGFOOT 4x4, Inc., Mecum Auctions, Barrett-Jackson, Brock Racing Enterprises, Formula E and the Verizon IndyCar Series.