GreenLight Signs Deal for Ace Ventura Films
INDIANAPOLIS (May 1, 2019) – GreenLight Collectibles is proud to announce the addition of the Ace Ventura franchise from Morgan Creek Productions, represented by Creative Licensing. More specifically, GreenLight will be producing die-cast vehicles from "Ace Ventura: Pet Detective" (1994) and "Ace Ventura: When Nature Calls" (1995). These films follow the greatest animal detective as he helps solve the disappearances of the Miami Dolphin's mascot and the rare white bat of Africa.
"Alrighty then! We are so excited to add these Jim Carrey classics. This new line is sure to be a hit with GreenLight collectors and Ace Ventura lovers," stated Cale Hotton, Director of Licensing and Product Development at GreenLight.
The initial line-up for the Ace Ventura films includes:
44850-A 1:64 Hollywood Series 25 - Ace Ventura: When Nature Calls (1995) - 1976 Jeep CJ-7
44850-F 1:64 Hollywood Series 25 - Ace Ventura: Pet Detective (1994) - 1972 Chevrolet Monte Carlo
86562 1:43 Ace Ventura: When Nature Calls (1995) - 1961 Land-Rover 88'' Series IIa Station Wagon
86563 1:43 Ace Ventura: When Nature Calls (1995) - 1968 Land-Rover 88'' Series IIa
86564: 1:43 Ace Ventura: Pet Detective (1994) - 1972 Chevrolet Monte Carlo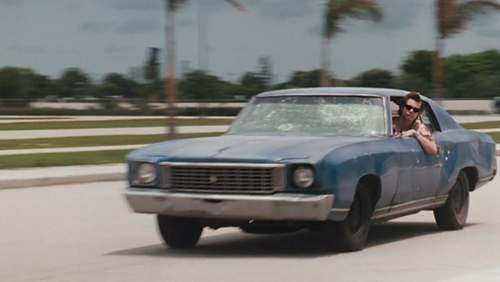 About Morgan Creek Productions
Since its founding in 1988, Morgan Creek Productions has grown to become one of the world's premiere content companies. Thirteen of its sixty-seven films ranked #1 at the box office and have consistently received an array of awards and accolades. Embracing the future, a thirty-year commitment to excellence, and the drive to build upon world-wide recognition of its content, are they key reasons this phenomenal Morgan Creek legacy will continue to entertain generations to come.
About Creative Licensing Corporation
Located in Los Angeles CA, Creative Licensing is a full-service independent merchandise licensing agency that specializes in long-term brand development. Founded in 1982, Creative Licensing represents a large catalogue of classic films and properties for worldwide merchandise licensing.
About GreenLight Collectibles
GreenLight Collectibles is a premier manufacturer and marketer of authentic die-cast vehicle replicas, scale figures and other automotive-related products. GreenLight replicas are produced under various themes in 1:18, 1:24, 1:43 and 1:64 scales and are officially licensed by the world's premier automotive and entertainment companies, including: General Motors, Ford Motor Company, Fiat-Chrysler LLC, Volkswagen AG, Nissan North America, Airstream, Fleetwood, Goodyear, Bridgestone Brands LLC, Michelin Tires, BF Goodrich Tires, Sumitomo Rubber Industries, Ltd., Winnebago Industries, NYC & Co., California Highway Patrol, ABC Television Network, Warner Brothers, Carroll Shelby, Paramount Studios, Sony Pictures, Sony Television, Lionsgate, AMC, NBC/Universal, CBS, Stephen J. Cannell Productions, Twentieth Century Fox, Terminator, Eleanor Licensing LLC, United States Postal Service, United Parcel Service, Elvis Presley Enterprises, The Steve McQueen Foundation, Gone in 60 Seconds, Eleanor Licensing LLC, Gulf Oil, Gulf Oil International, Ltd., Pennzoil, Bardahl, Turtle Wax, Marvel Mystery Oil, Chevron/Texaco, STP Oil, PURE Oil & Firebird Racing Gasoline, Gold Eagle Co., Graveyard Carz, BIGFOOT 4x4, Inc., Mecum Auctions, Barrett-Jackson, Brock Racing Enterprises, Formula E and the Verizon IndyCar Series.